In the adult toy space, there's plenty of variation to select from. Sex toys can be found in a variety of sizes and forms. Still, realistic sex toys are the ideal choice for those desiring a more true-to-life feel. Various kinds of realistic sex toys can provide intense, lifelike pleasure. They may even look, feel, and move like the genuine article!
This post will explain the various forms of realistic sex toys available. It will provide an overview of the advantages these products afford for individual and partnered pleasure. Learn why you should consider adding realistic sex toys to your collection.
Different Kinds of Realism in Sex Toys
Before beginning, it is important to define the two main components that contribute to realistic sex toys: design and sensation.
Realistic sex toys provide lifelike replication of the human anatomy for maximum pleasure. Notable features of these toys include veins, skin texture, anatomical diversity, and realistic coloring. These stimulating toys continue to rise in popularity due to their realistic visual appeal.
On the contrary, some realistic sex toys do not feature a design that is an exact copy of the human form. Nevertheless, they can specialize in providing sensations that seem highly genuine. For example, clitoral suction toys employ advanced air pressure technology to generate a suction feeling on the clitoris. This is achieved by quickly making and then breaking a vacuum within the nozzle of the toy, mimicking some of the sensations experienced during oral sexual activities.
These lifelike sex toys offer realistic sensation despite not being modeled after a human tongue.
Types of Realistic Masturbators
Now, masturbators come in a range of sizes and designs. Many of them provide an ultra-realistic replication of the real thing. They're primarily constructed from TPE (thermoplastic elastomer); a flexible, soft material that mimics skin. Read on to learn about the most realistic masturbator types.
Fleshlights and Pocket Pussies
Fleshlights and pocket pussies are male masturbators of a smaller size that both look and feel like the various types of genital openings, such as the vulva, vagina, mouth, or anus.
Pocket pussies usually feature intricate designs of vulvas. Variations in detail and representation of anatomy depend on the brand and grade of the masturbator.
In addition to replicating the realistic external appearance of a vaginal opening, the product has a textured interior that provides a sensation similar to the internal texture of a vagina.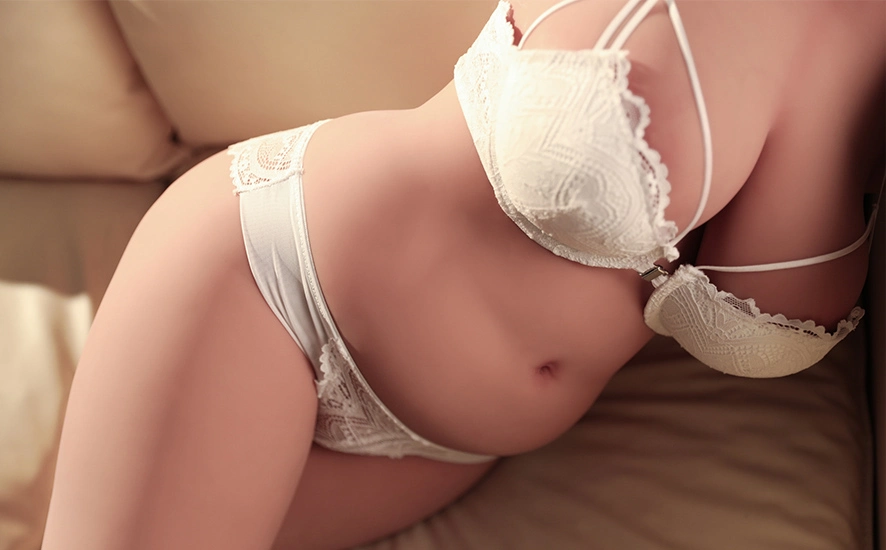 Ass Masturbators
These pieces have been designed with sophistication and style in mind, making them a true delight for any connoisseur of all things derriere.
Not only can you admire these buns, you can also experience the pleasing texture of them in your hands; designed to be soft, yet firm, and bouncy when squeezed.
Big Ass Masturbators offer the look and feel of a real anus and a full-sized butt. With an anal opening and textured interior, they provide a simulation of the sensation of anal sex. Additionally, many larger models feature two orifices, containing a realistically designed vulva and a separate vaginal opening, to give you options depending on your mood.
These ass masturbators have a realistic design that features a soft, squishy, yet firm base and a realistically textured inner canal that provides a stimulating experience. Not only are they visually appealing, but they are also satisfying to the touch. Enjoy a full-bodied experience from these buns that feel just like the real thing!
Many larger ass masturbators come with two orifices, allowing you to select between vulva design and vaginal for use depending on your preference. These stimulators have captivated my attention and I'd hazard to guess that anyone blessed with a penis would agree. Not only visually pleasant to behold, the buttock also serves a practical purpose as it can be used to provide stability when thrusting into the masturbator. This is sure to provide a heightened level of realism for your solo sessions.
Breast Masturbators
Not big on buns? Boobs be your thing? I get it. Breasts are great. For all your bust-related fantasies, breast masturbators are here to help! These masturbators use materials such as silicone and TPE to recreate the look and feel of real breasts. They can vary in appearance - some models replicate just the breasts, perfect for solo "titjobs", while others integrate vaginal/anal orifices to replicate the full package. As for realism, these toys often offer unrealistic proportions, so bear this in mind when shopping.
Types of Realistic Sex Dolls
Discover lifelike sex dolls made to simulate intimate companionship. There are numerous options available at various price points, so let's investigate!
Torsos dolls are a popular choice for those seeking a more realistic experience, yet don't have the space or budget for a life size sex doll. Our testing team have tried out a range of these torsos and have put together an in-depth review of the Tantaly Britney and the Tantaly Rosie, so you can make an informed purchase. Each model features realistic breasts, a vula and vaginal orifice, and in most cases, an anus.
Torso Dildos
Torso dildos are dildos with a torso attached, just like the ones above, but for cis-males.This type of dildo provides a more realistic experience, due to the user being able to grab the torso while using the dildo. Riding and grinding can be made more comfortable and enjoyable with the added stability provided and the aesthetically pleasing view it offers. To find out more, read our full review of the Tantaly Channing here!
Life Size Sex Dolls
Creating full-sized sex dolls that mimic the look and feel of a real person, they comprise of facial features, torso with breasts (for female dolls), and genitalia. Depending on the model, some dolls may feature a metal skeleton, enabling them to stand in a variety of poses. Furthermore, buyers can usually personalize a sex doll's size, skin tone, hair color & style, as well as facial features. Additionally, in some cases, people can alter the design of the doll's genitalia, including the size and shape of the penis and vulva.